:::
Anchor
Shueijiaoshe Cultural Park(水交社文化園區)
玩樂攻略
Special Art Exhibition Hall
Handmade Noodles and Red Soup: Traditional Food from Dependents' Villages

Experience Fond Childhood Memories of Military Dependents' Villages at the Aviation Lifestyle Center

At the Former Home of the Thunder Tiger Aerobatics Team, Explore The History Of The Air Force


Introduce
The Shueijiaoshe Cultural Park was opened at the end of 2019, with the aim of preserving the culture of military dependents' villages. The buildings are elevated with concrete countertops, and the walls are inlaid with wooden lattice windows and doors. Drainage pipes run on the brick eaves and then fall down steeply to ditches, which surround the buildings, with long reed gardens swaying in tandem with the breeze. Another highlight of the park is the verdant green pond set off against beautiful lotus flowers, and the old trees intertwined with walls. Scenes of laughter and joy can be heard across the park as people enjoy its beautiful surroundings and leisurely ambience. The park earned its nickname "Airplane Village" because an F-5E fighter jet was placed here to commemorate its past history.
Encapsulating the History of the Air Force
Through the Qing Dynasty, Japanese rule, and even the Nationalist government's relocation to Taiwan, Shueijiaoshe has become the hometown of the Air Force's Thunder Tiger Aerobatics Team. In 2004, the Tainan City Government designated the former Shueijiaoshe Dormitory Complex and Cultural Landscape as a city historic site. The park includes the AIR Tainan Museum and the Shueijiaoshe History Museum, which feature interactive installations, antique artifacts, and structural models to present the history seen through the goggles of Air Force pilots.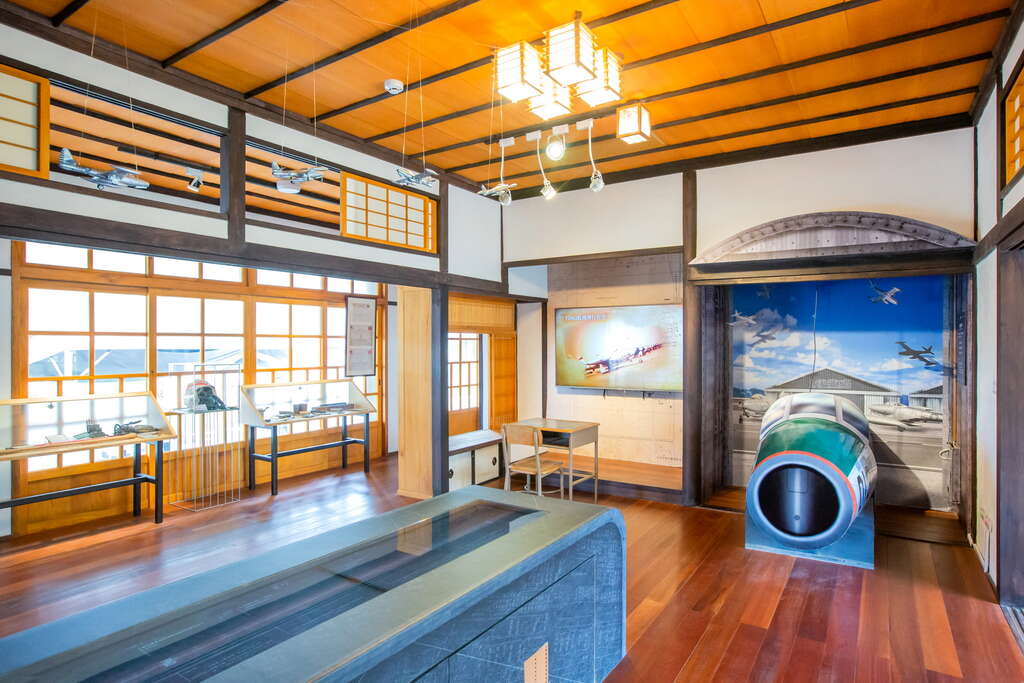 Nostalgia for the Past
The Japanese-style dormitory complex in Shuijiaoshe used to be the residence of the officers and families of the Tainan Air Group stationed at Tainan Airport during the Japanese rule. Pull open the Japanese sliding screen doors, step on the wooden floor that makes a creaking sound. Imagine sitting at a low table with mom, with the electric fan on, doing some subcontracted family work, while trying to watch TV a program despite a weak signal. These historical events have been preserved in the "Shuijiaoshe Exhibition Space" and "Military Dependents' Village Theme Hall ", allowing the audience a glimpse into faint distant memories immersed in sight and sound.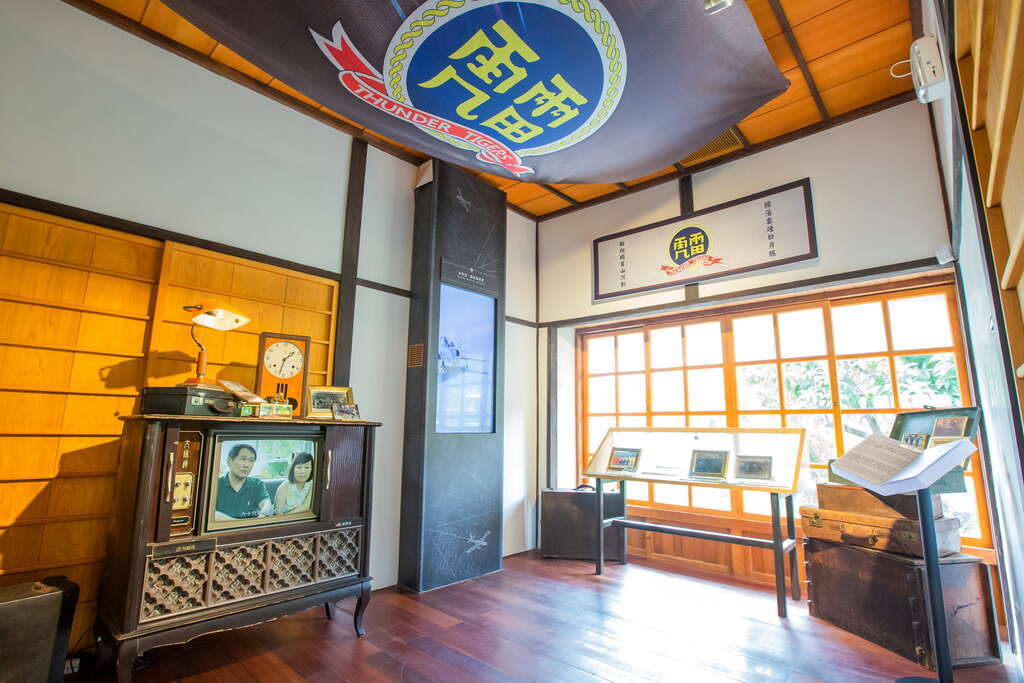 Treasure Fond Childhood Memories
The "Aviation Playground" is only open to children aged 2-6 years old and their parents (guardians). The children will wear working aprons provided by the museum and embark on their "childhood journey" in the military dependents' village. The children crisscross through the premises to learn knitting, flip through books in the children's library, and play with retro children's toys that evoke childhood memories of their parents. The children also play make-believe, build the dreams of their imaginations and simulate repairing airplanes made of wooden blocks. This is perfect family-friendly getaway to reminisce about olden times in a military dependents' village.