:::
Anchor
玩樂攻略
Looking for Angel's Kisses and Green Eyes?
Sicao's Center of Faith, Si Cao Dazhong Temple

Take a sightseeing raft to tour the Sicao Green Tunnel

Rich Mangrove Flora & Fauna Ecology


Introduce
The mangrove forests on both sides of the waterways grow together towards the center, intertwining to form a dense semi-dome of green shrubbery, stacking layer upon layer to create a deep corridor, not knowing the end and appearing mysterious, thus giving the Sicao Green Tunnel its moniker "Little Amazon". Tourists from home and abroad come in droves, waiting in line to get on the raft that leads to this green wonderland. The sightseeing rafts rock gently with the ripples, the breeze caressing the visitors' cheeks, carrying the weight of the warmth of the sunlight, as the rafts shuttle through this city's secret green realm.
The Starting Point of the Boat Ride, Sicao Dazhong Temple
It has been more than 300 years since the temple was built, and it is the center of faith in the Sicao area in Annan District. Next to the temple, there is a small sperm whale museum, where specimens of beached mother and child sperm whales are stored. Marine ecology and history are deposited here, equally in good hands.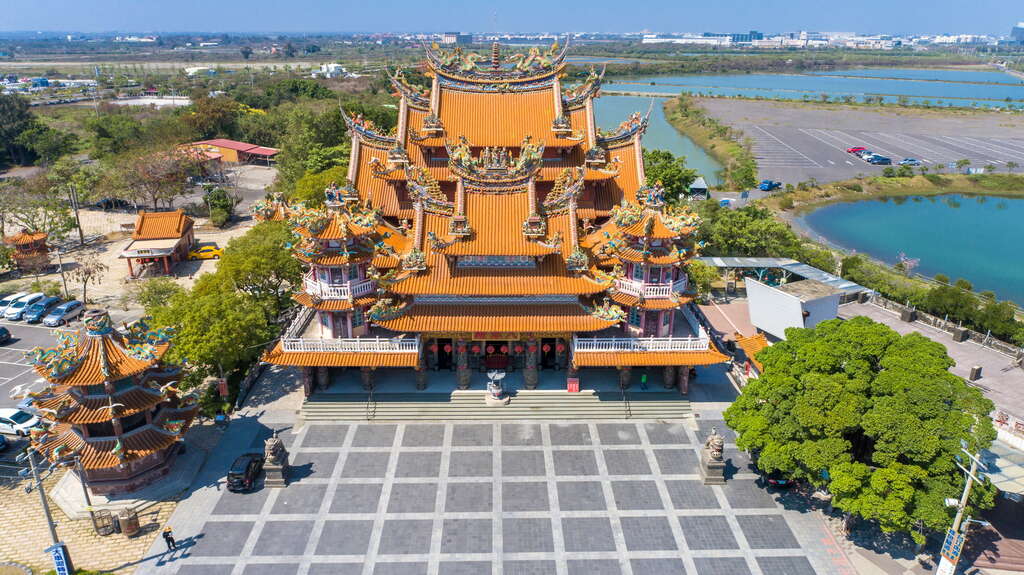 The Rich Mangrove Ecology Beckons You
Embark on this green journey on a tube raft, surrounded by insects and birds chirping to accompany the boat's journey. The green leaves sway with the wind and the sunlight leaks in through the gaps in the foliage. The wetlands on both sides are lively with mudskippers and tide crabs.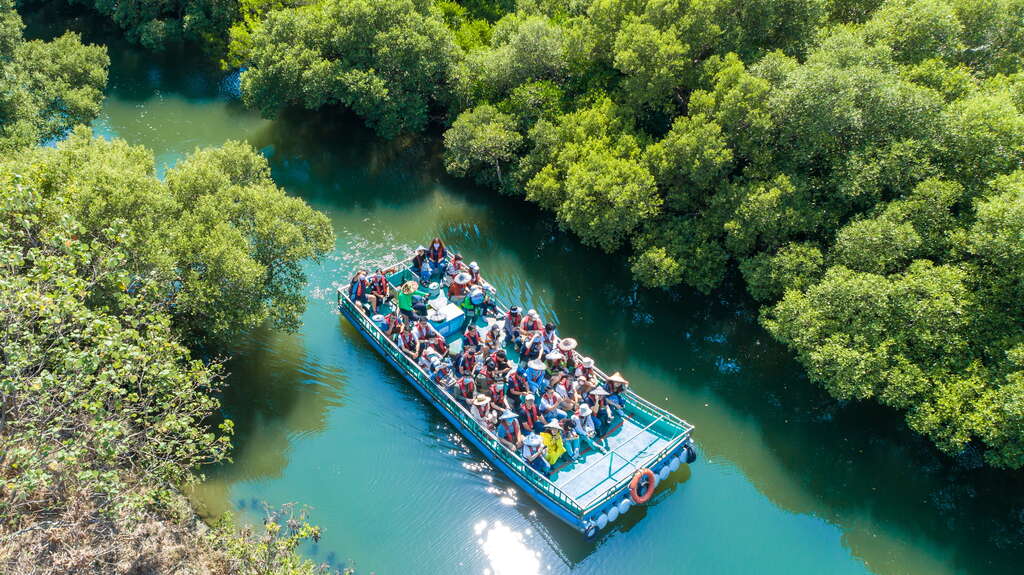 Angel's Kiss: In the Realm of a Green Wonderland
Push forward to the end, into the deep realms of this enchanting mangrove, and unveil the final highlight of the journey. The calm waters of Sicao Green Tunnel reflect another world of mangroves. Nature inadvertently reveals a world where the real and mirror reflections create a visual spectacle that looks like a "lip". Some people call it the Angel's Kiss, while others call it the Green Eye. What we know is that it is a precious gift from the Sicao Green Wonderland to visitors.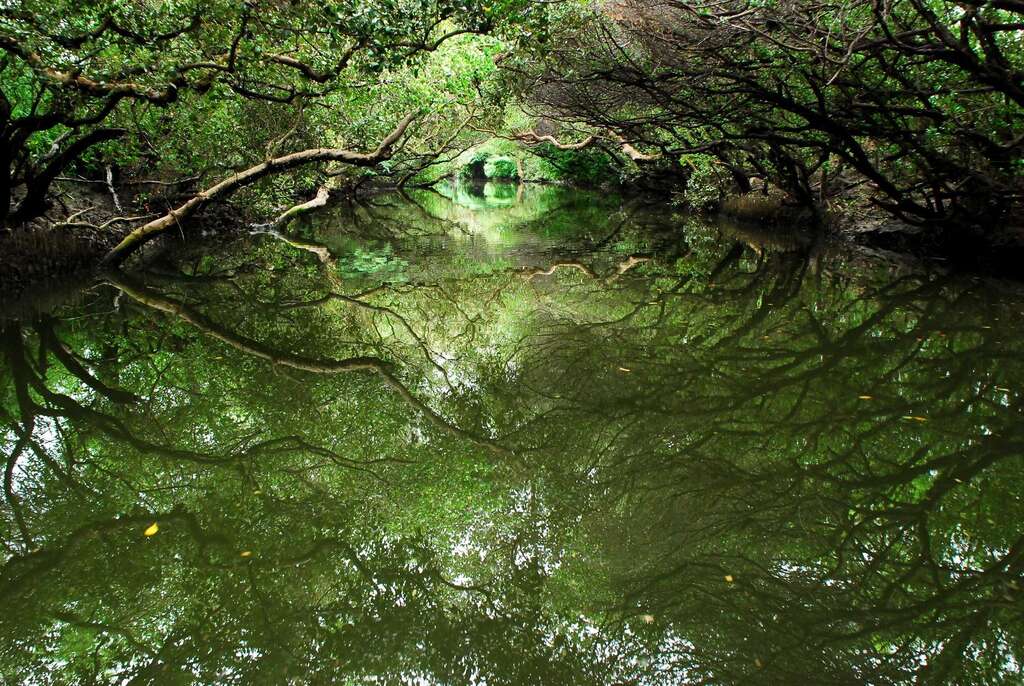 Information
TEL +886-6-2841610
Address Section 1, Xiancao Street, Annan Dist., Tainan City Taiwán, R.O.C
Category Natural View
Open Hours Sunday:08:00 – 16:00
Monday:08:00 – 16:00
Tuesday:08:00 – 16:00
Wednesday:08:00 – 16:00
Thursday:08:00 – 16:00
Friday:08:00 – 16:00
Saturday:08:00 – 16:00

Charge ▴ Mangrove Tunnel:
NT$200 for full admission, NT$100 for children, NT$100 for concession tickets, NT$30 for Black-Faced Spoonbill tickets
▴Sicao-Taijiang Cruise: NT$200 for full admission, NT$100 for children, NT$100 for concession tickets, NT$30 for Black-Faced Spoonbill tickets.