:::
Anchor
Monday:Open 24 hours a day
4.3
玩樂攻略
Take endless snapshots of spectacular sceneries
Must-visit tour of the annual Yuguang Island Art Festival

Instrammable "The Whale of Yuguang Island" Installation Art

Stroll through a quiet fishing village at sunset, enjoying the romance of the golden sea views


Introduce
An Isolated and Serene Crescent Bay
Yuguang Island, connected to the bustling Anping District by the Yuguang Bridge, is formerly known as San Kunshen(三鯤鯓). In the past, fishing boats lit lamps at night to attract fish, and when you look from afar, the dark sea is covered with dazzling fishing lights, thus the place earned the name "Yuguang Island". There is even an auspicious saying that "the half-moon sinks in the river when fishing fires are lit". Visitors can stroll along the beach or step barefoot into the waves to feel the caress of the sea breeze and the cool seawater lapping at their ankles.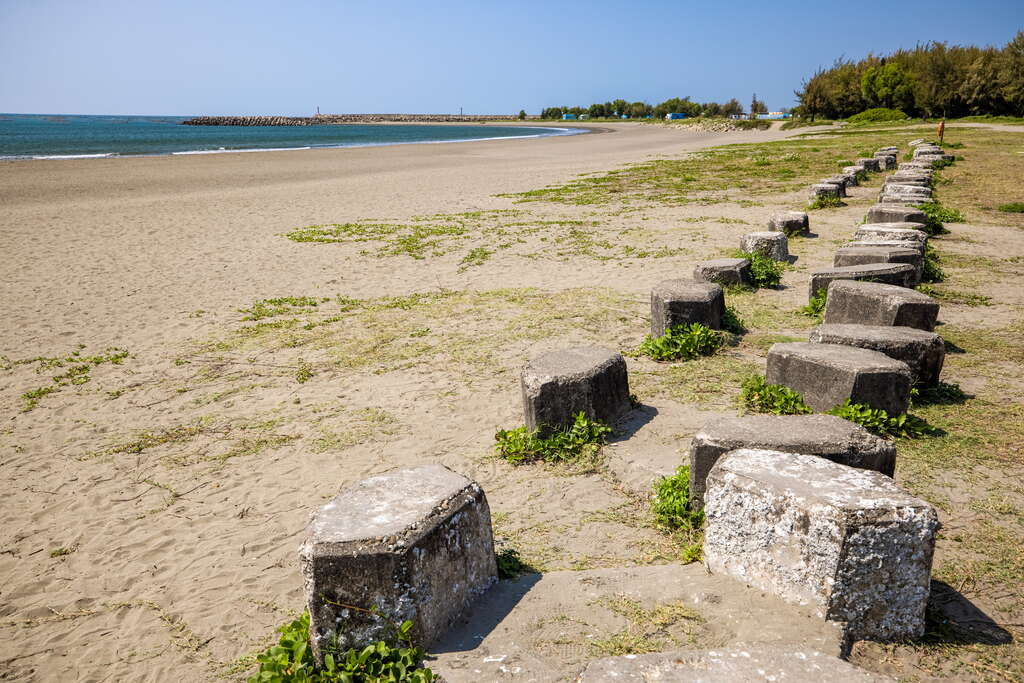 With the sunset in the distance resplendent from all angles, bathing the sky in a warm orange glow, the orange glow from the sunset tinges Crescent Bay with a long stretch of orange, and the golden sunset is clearly visible in the distance, creating a famous view.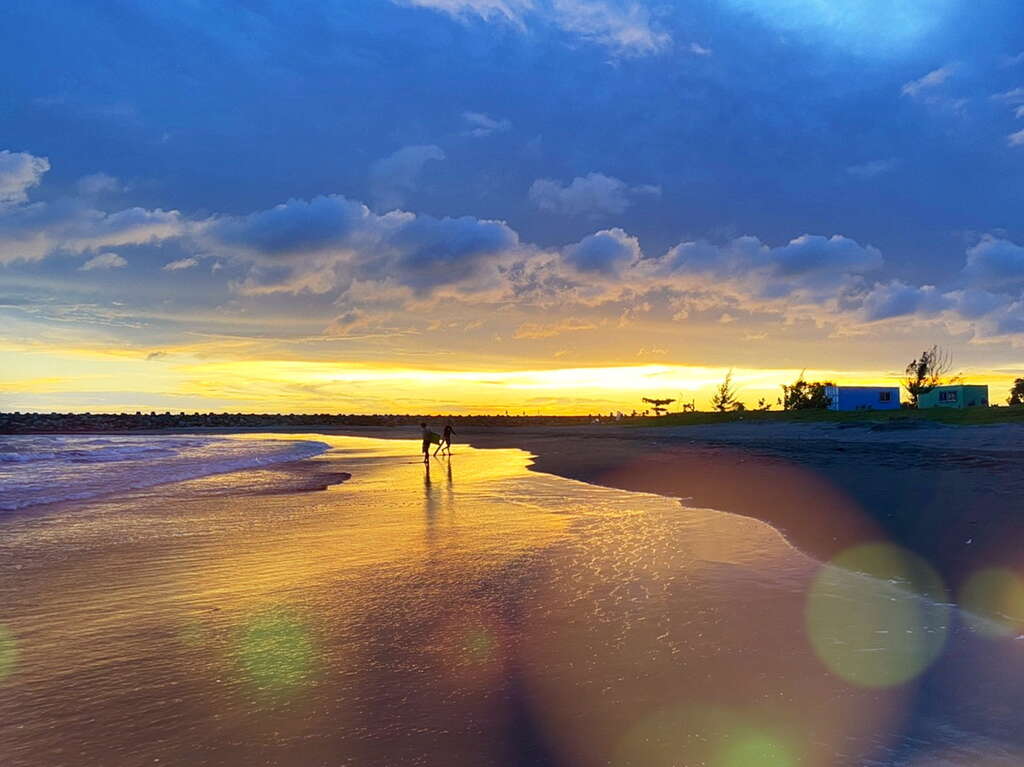 In addition to sunset photos, daytime at Yuguang Island is also quite interesting. Imagine sitting leisurely on the soft sand, looking at the azure sea and blue sky in the distance and the sparkling waters up close, the sound of the waves lapping in your ears, and breathing in the light salty smell of the sea in the air.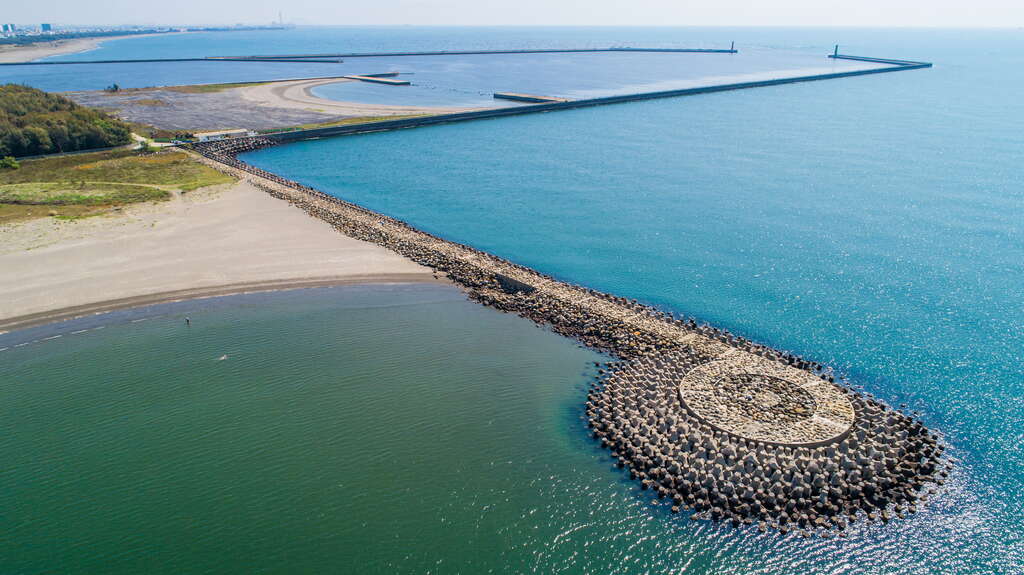 Yuguang Island Art Festival
Since 2017, the Cultural Affairs Bureau of Tainan City Government has been inviting art teams every two years to create landscape artworks to match the local environment, namely the famous "Yuguang Island Art Festival". On the vast and flat beach, quietly stands landscape artworks that combines local scenery. The festival attracts visitors to enjoy the beautiful sunset scenery and to snap away at the installation art.
Must-see installation art "The Whale of Yuguang Island"
The famous whales in Anping District is not just the "Blessings of the Big Fish"! Just around the corner upon entering Yuguang Island, a flash of blue leaps into view, and there is the four-meter tall installation " The Whale of Yuguang Island". A huge whale's tail rises high above the waves, symbolizing the arrival of luck. When entering Yuguang Island, visitors may want to stop by and take a photo before continuing with their trip. When you leave Yuguang Island, don't forget to say goodbye to the "whale" and making a promise to come visit again!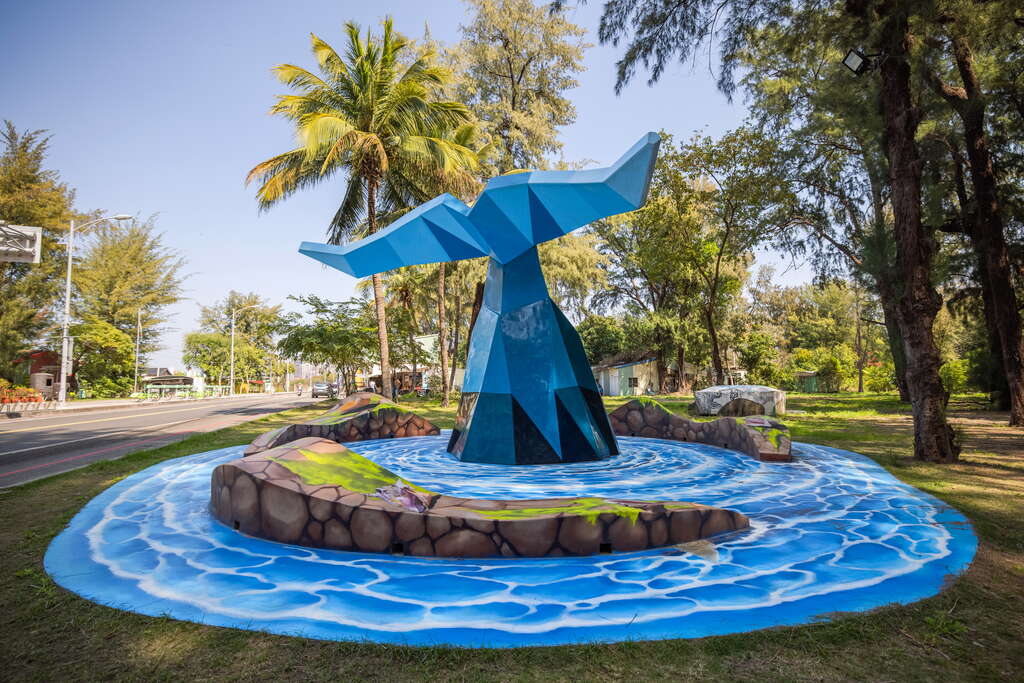 In addition to being a famous location for taking beautiful photos, Yuguang Island is also a great place to get close to the ocean. Whether it is daytime or sunset, visitors are sure to be left with great memories.
Information
Address 漁光路118號, Anping Dist., Tainan City Taiwán, R.O.C
Category Natural View、Recreational Agriculture And Fishing
Open Hours Sunday:Open 24 hours a day
Monday:Open 24 hours a day
Tuesday:Open 24 hours a day
Wednesday:Open 24 hours a day
Thursday:Open 24 hours a day
Friday:Open 24 hours a day
Saturday:Open 24 hours a day