:::
Anchor
Tainan style - featured souvenirs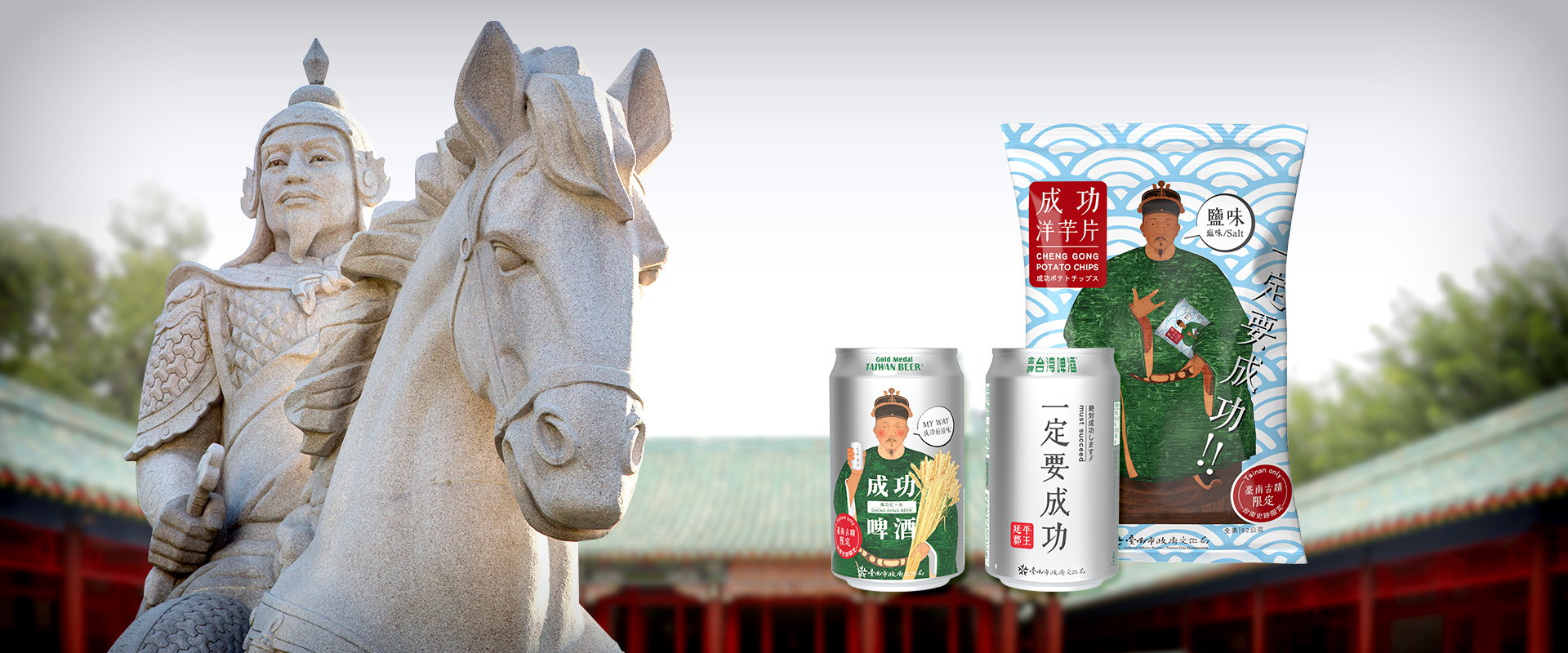 Souvenirs with Tainan imagery
Tainan is an ancient city with rich history and culture. Many historic sites in the City not only have traces of development and construction from the past, but are also ideal places for visitors to learn about Tainan history. Many historic sites and cultural relics have been preserved until today and their related souvenirs have become travelers' favorite cultural and creative items. Tainan's favorable geographic environment and climate give rise to abundant produce, enabling visitors to savor Tainan's most natural flavors.
Tainan's historic sites snacks
In recent years, the Cultural Affairs Bureau of Tainan City Government "invites" historical figures, such as Koxinga and Confucius as spokesmen to promote the City's historic site snacks and cultural and creative products. Their positive energy slogans make the souvenirs so adorable that they have become Tainan's limited must-buy items.
The historic sites' limited souvenirs can be purchased from well-known attractions such as Anping Old Fort, Chikan Tower, Koxinga Shrine, Anping Tree House and Eternal Golden Fort.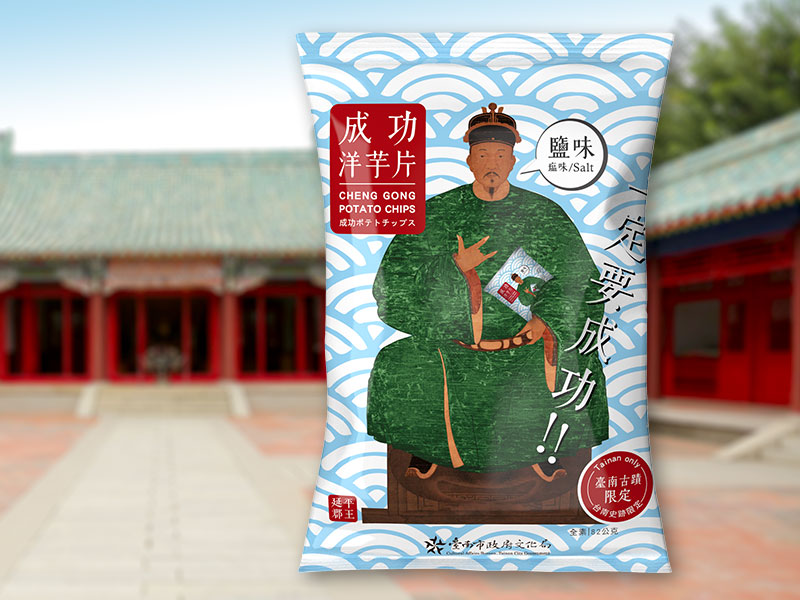 Cheng Gong Potato Chips
The packaging of Cheng Gong Potato Chips features the portrait of Koxinga (Zheng Chenggong) in a playful manner, making him more approachable. He also holds a slogan, "Must Succeed", symbolizing his blessing for visitors to be successful in whatever they do after having the chips. Besides sea salt, there is also "mango" flavor that uses Tainan's famous produce. Visitors should definitely try this delicious snack!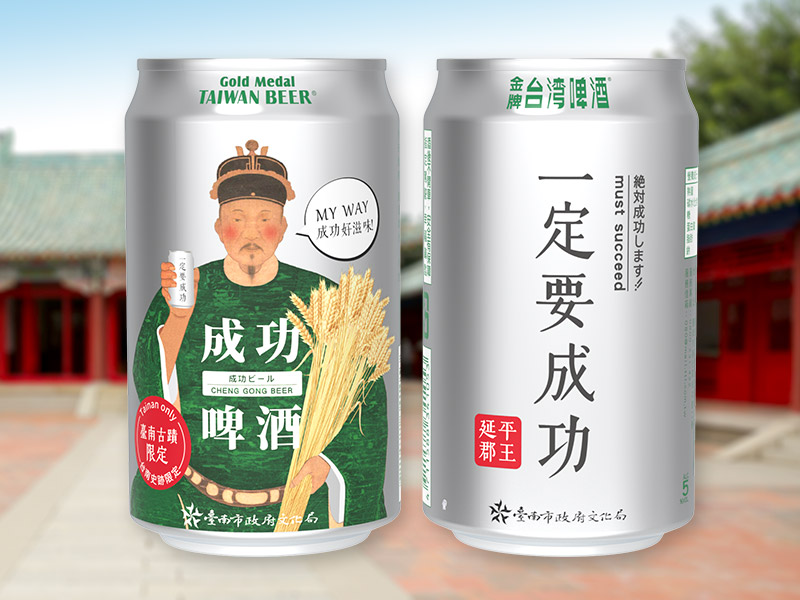 Cheng Gong Beer
Cheng Gong Beer comes in the original and lychee flavors, and both have adorable packaging with Koxinga holding a bunch of wheat ears or a branch bearing lychee fruits in one hand, and a slogan that reads, "Must Succeed", in the other. When in Tainan, do try the refreshing Cheng Gong Beer while hanging out with friends. Take it with Cheng Gong Potato Chips to catch the vibe of "success" in Tainan ancient city.
Confucius Snack Noodles
Confucius is the spokesman for "Confucius Snack Noodles". The design of the packaging symbolizes Confucius's expectations of all students. The front shows Confucius's portrait and the picture of Tainan Confucius Temple, the "First Academy in Taiwan". The slogans, "Must Win" and "Study Hard" represent Confucius's blessing for the visitors to be successful in their schooling and careers.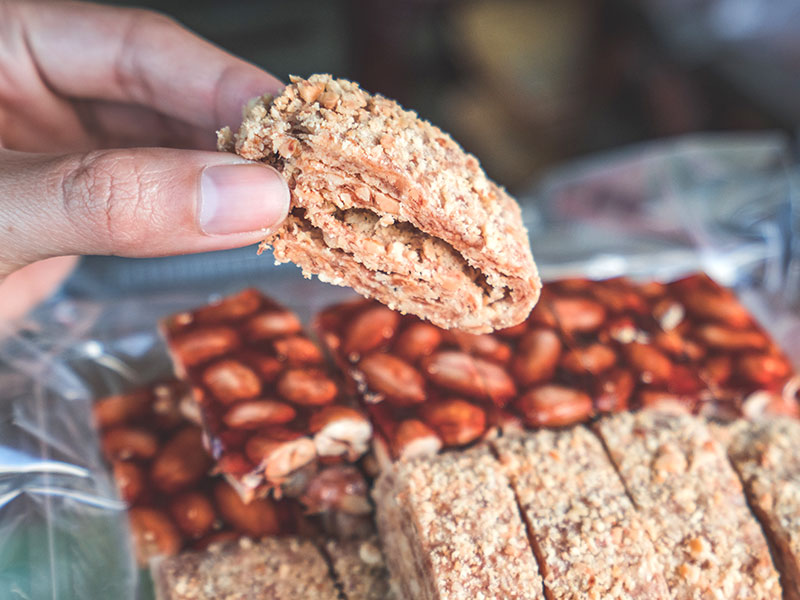 Peanut Brittle
Peanut Brittle uses the select peanuts that are grown using non-toxic farming methods. The crispy and delicious snack is made by adding the lightly sweet maltose to the peanuts; it is then simmered and constantly stirred under a slow fire. The Peanut Brittle with distinct individual nuts, and the delicate peanut rolls, are favorites among Tainan gourmets as well as must-buy Tainan specialties for visitors.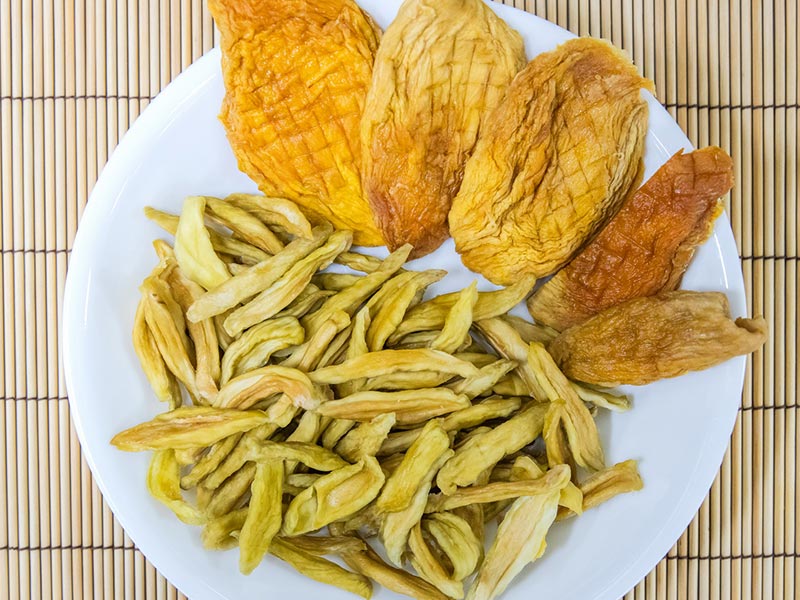 Candied and dried fruit
Tainan has many candied and dried fruit shops. Besides the traditional products, such as dried mango, dried guava, olive, and dried pineapple, there are also the special and addictive candied fruit and dried fruit that are added with Chinese herbs. It is popular among the locals of Tainan and is a must-try snack for visitors.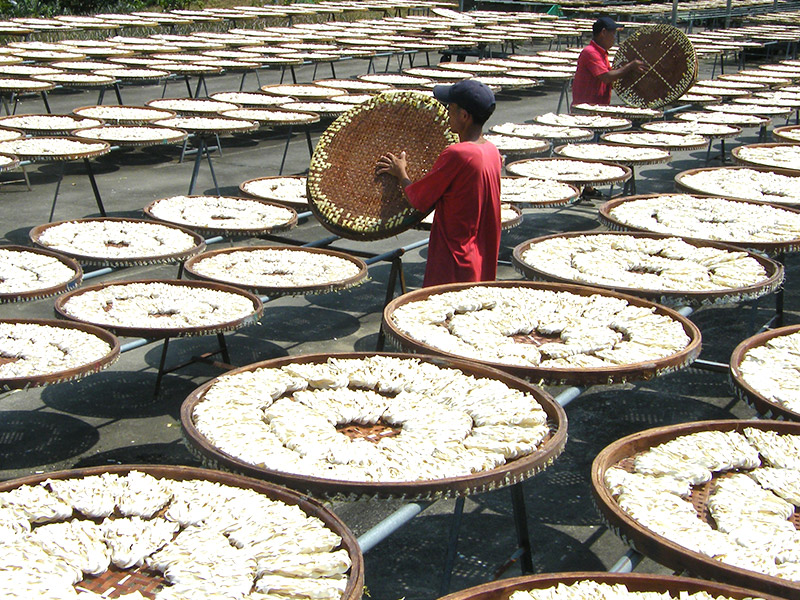 Guanmiao Noodles
Guanmiao Noodles, together with pineapple and bamboo shoots, are reputed as the three treasures of Guanmiao. Guanmiao noodles are made with the most classic ingredients: flour, salt and water. The fine noodles are manually flipped for even exposure to the sun, which makes it difficult for the noodles to become soggy after a long period of cooking, and gives it a long preservation period. Visitors should try these healthful and delicious noodles.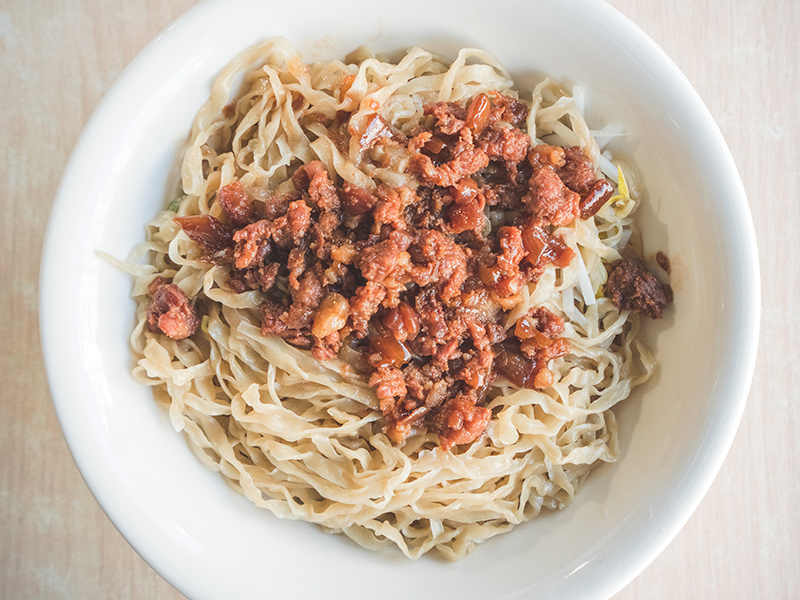 Yanshui's Yi Noodles
Legend has it that Yanshui is the place of origin of Yi Noodles. The unique thing about Yi Noodles is that it replaces a portion of water with eggs, giving the noodles a strong egg aroma. After blanching the Yi Noodles in boiling water, drizzle it with minced meat sauce and top with some chopped spring onion, and a delicious savory dish is ready. It is a common food among locals, as well as a traditional delicacy that visitors should try.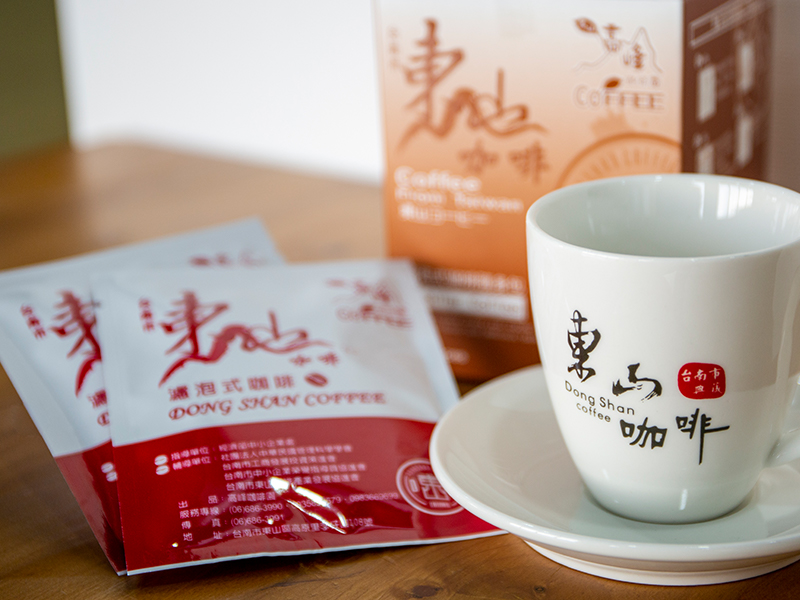 Dongshan coffee
Tainan's Dongshan District has a tropical monsoon climate. Such a favorable geographic environment provides ideal conditions for growing coffee trees. Visitors may try the coffee planted and roasted by various coffee experts here, commonly known as 175 Coffee Road. It is worth making a trip here to savor the coffee as many of them are even winners in international competitions.