:::
Anchor
Travel strategies for first-time visitors to Tainan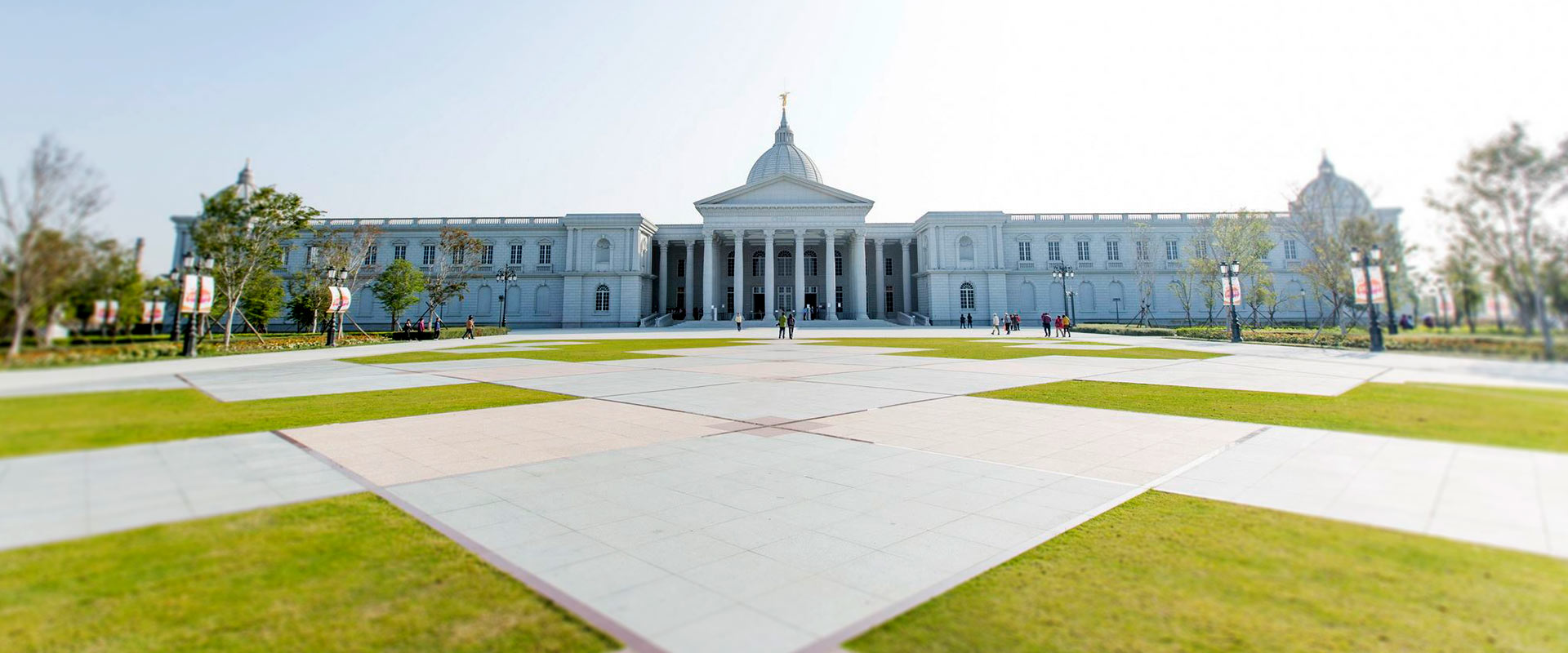 Experience the ancient and unsophisticated Tainan
Tainan's rich history and culture are evident in its temples, historical sites, traditional industries and delicacies. The place of initial development of Taiwan's education, First Academy in Taiwan, Tainan's must-visit food street, Guohua Street, and the century-old temples and ancient houses, are all worth visiting at a slow pace to experience their nostalgic charm.
Tainan transportation guide
Convenient transportation is an important start for a journey, and Tainan has diverse types of convenient transportation. Visitors my embark on a trip to Tainan by flying or taking high speed rail, train, coach bus and Tainan Express.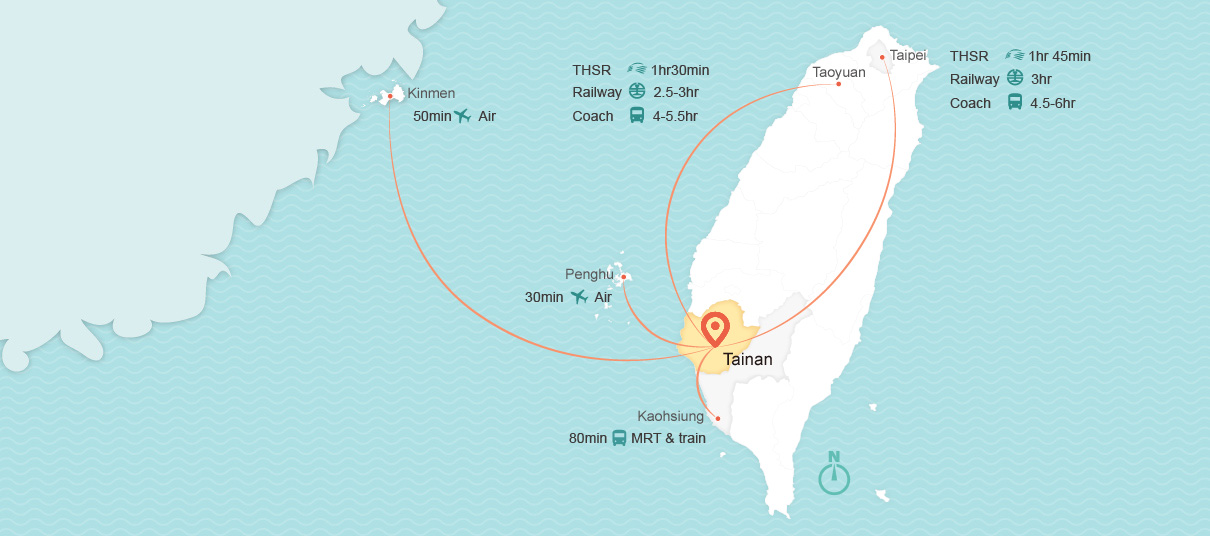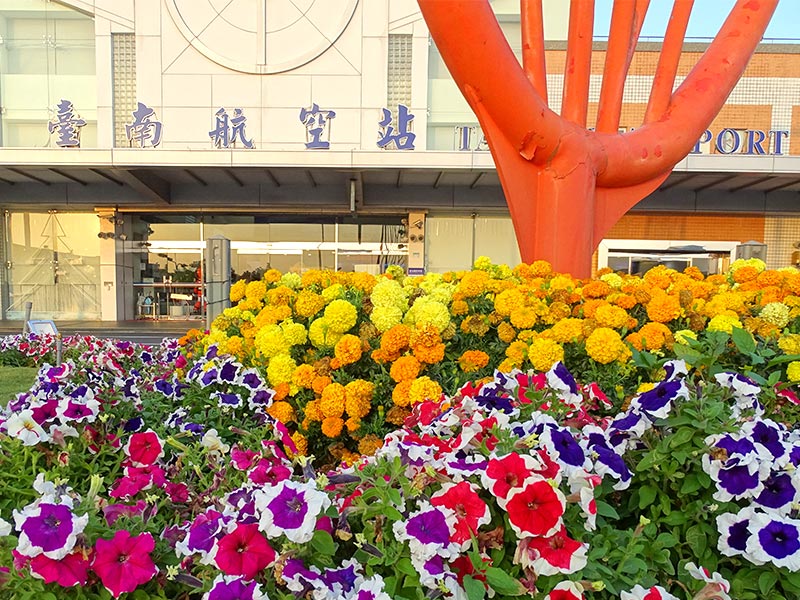 Air
International Flights:


Tainan has direct flights to and from Hong Kong, Osaka and Ho Chi Minh City.(Due to the impact of the Coronavirus disease 2019(COVID-19), all flights are suspended till December 31, 2021. )

Domestic Flights:


There are two-way domestic routes for Kinmen and Penghu, which allow travelers to visit other islands of Taiwan.

For information on international and domestic flights, please refer to Tainan Airport .
*Tainan Airport website also provides information in English and Japanese.
Authorization to use provided by Mr. Chen Li Yi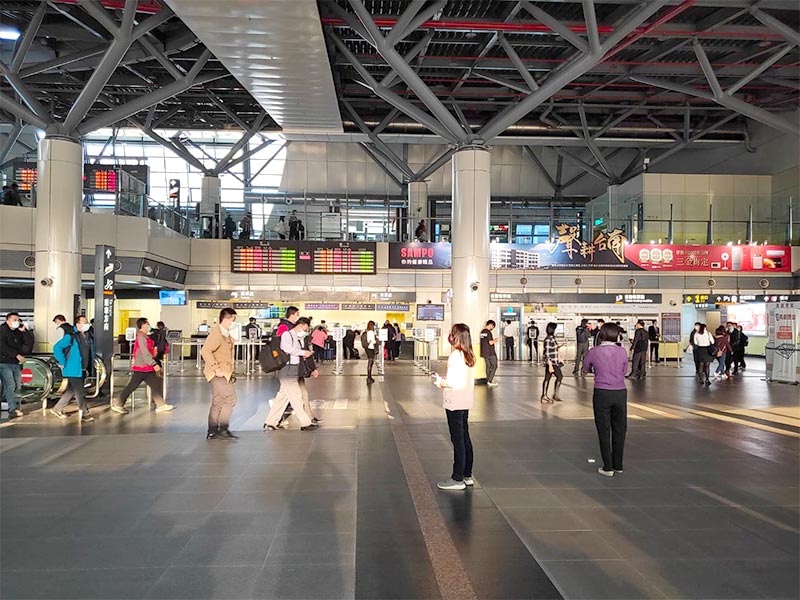 Railway Transportation Systems
THSR:

>THSR Taipei Station→THSR Tainan Station, takes about 1 h and 50 min, fare about NT$1,350.

>THSR Taoyuan Station→THSR Tainan Station, takes about 1 h and 30 min, fare about NT$1,190.

* THSR website provides information in English and Japanese.

TEL : 02-4066-3000

Railway:

>Taipei Main Station→Tainan Railway Station, Puyuma Express, takes about 3 h, fare about NT$738.

>Taoyuan Railway Station→Tainan Railway Station, Puyuma Express, takes about 2.5-3 h, fare about NT$671.

* Puyuma Express runs less frequently; an alternative is Tze-Chiang Limited Express which takes about 4-5 h.

TEL : 06-2261314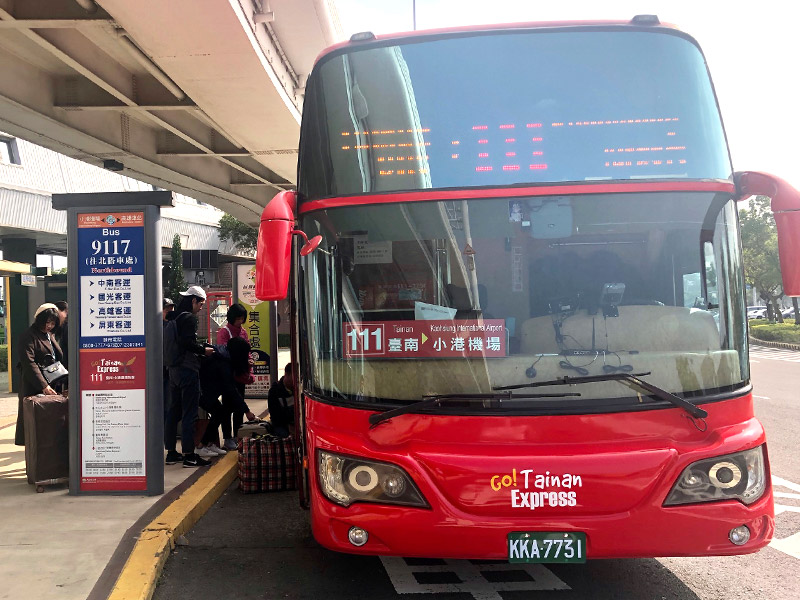 Highway transportation
Coach:

>Taipei→Tainan, takes about 4.5-6 h, fare about NT$480-630.

>Taoyuan→Tainan, takes about 4-5.5 h, fare about NT$430-630.

* Some coach buses transfers in Taichung

Tainan Express:

>Kaohsiung International Airport→Tainan, takes about 70 min, fare about NT$150.

* Runs frequently, stops at the Cultural Center stop, Shangri-La stop (Rear exit of Tainan Railway Station), Tainan Bus Station, Tainan Lesser South Gate

Taiwan Tourist Shuttl:

A bus service that stops at tourist attractions, and currently offers 5 routes in Tainan. For more information, please visit Taiwan Tourist Shuttle website.
Savor Tainan's fresh and sweet delicacies
Tainan's fresh and sweet flavors originate from its thriving sugar industry in the early days. When in Tainan, one has to savor Tainan's sweet delicacies, such as the clear and sweet beef soup and sweet and aromatic rice cake.
Beef soup

The beef soup shop opens in the early morning while stock lasts. The unique Tainan delicacy is served by pouring the broth that is slowly cooked using cow bone and vegetable, over the tender beef freshly cut; one can taste the sweetness of the beef soup even without any seasoning.

Savory milkfish porridge

Tainan is known as the home of milkfish. The boned fat milkfish is cut and cooked with rice and oyster in the fish bone broth, into the tasty savory porridge filled with ingredients. Start your day with a bowl of milkfish porridge for breakfast when traveling in Tainan.

Tainan Rice Cake

Tainan rice cake is served by drizzling sweet minced meat sauce and sprinkling fish crisps over the fragrant glutinous rice. This authentic Tainan delicacy goes well with the refreshing pickled cucumber and four-herbal soup.

Swamp Eel Yi Noodles

Savor the various ways of eating swamp eels in Tainan! The aromatic dry-fried plump swamp eel on sauce-fried noodles, and the thick eel noodle soup, are two unforgettable delicacies of Tainan.
more
Visit Tainan historic sites and temples
Tainan is the place of the earliest development in the history of Taiwan. Historic sites and temples in the old streets are treasures of this City, carrying Tainan's hundreds of years of history and culture. It is a place worth visiting at a slow pace.
Tainan Confucius Temple

Tainan's Confucius Temple, listed as a national historic site, was built in 1665 and has more than 300 years of history. It is Taiwan's oldest Confucius temple, and was Taiwan's only place for children's education during the Qing dynasty. It became the place of education for cultivating talents, signifying the establishment of Taiwan's formal education.

Tainan Grand Mazu Temple

Tainan Grand Mazu Temple is Taiwan's first officially built Mazu Temple. The grand Mazu Temple, which has been protecting Tainan for more than a hundred years, is the center of belief for the people of Tainan. Today, Tainan Grand Mazu Temple is also a national historic site. Do make a trip to the Temple to experience the power of Taiwan's traditional beliefs.

Koxinga Shrine

On Kaishan Road, a huge stone sculpture of Koxinga riding a galloping white horse portrays his feat of arriving in Taiwan and defeating the Dutch a hundred years ago. Koxinga Shrine was built to remember Taiwan's heroic ancestor, Koxinga. The shrine, with rich cultural relics, is a place worth visiting.

Chikan Tower

Chikan Tower was the former Fort Provintia built by the Dutch. It was Taiwan's Highest administrative center during the reign of Koxinga; a pavilion during the Qing dynasty; a military hospital during the Japanese colonial period; and a national historic site today for visitors to explore the historical traces of the different eras.
more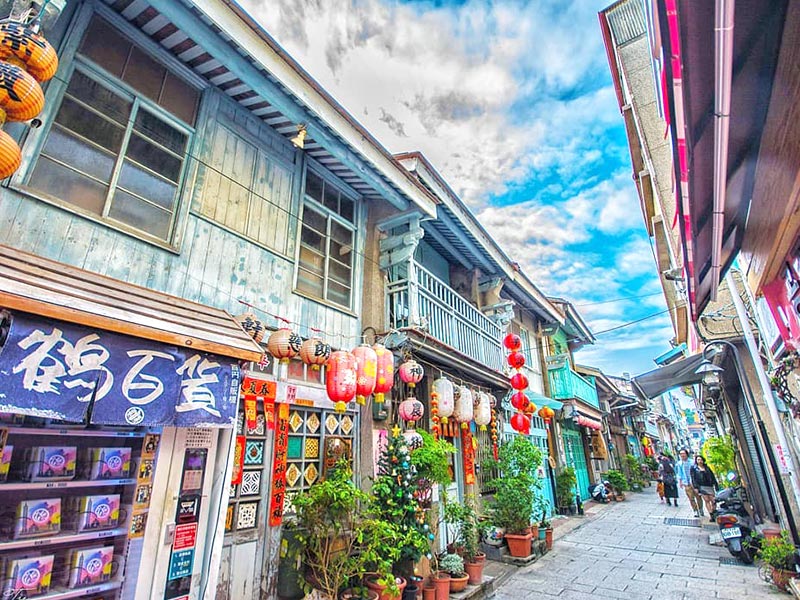 Visit Tainan and walk the old streets and alleys with the guide to learn about Tainan's hundred years of history.
A reminder: Complimentary English guide service is only available on Saturday and Sunday at present. Reservation is required for chargeable guide service from Monday to Friday.
Authorization to use provided by IG @pokkty
Notes for a pleasant travel in Tainan
Currency

Types of NT$ bills: 2000NT$, 1000NT$, 500NT$, 200NT$, and 100NT$.
Types of NT$ coins: 50NT$, 20NT$, 10NT$, 5NT$, and 1NT$.

Wi-Fi & Connectivity

Wi-Fi is available in most accommodations, and most public areas provide iTaiwan free Wi-Fi.

( website only provides English service )

Travel Service Center

Travel service centers can be found in Tainan City's major attractions for visitors to enquire about travel information.

Tainan weather

Located south of the Tropic of Cancer, Tainan is suitable for travel throughout the year. However, it's hot during the summer, and visitors are advised to pay attention to sun protection and drink plenty of water.