:::
Anchor
Taiwan Food & Travel: What to do in Tainan
Introduce
Tainan – roughly translating to "city of the south", is Taiwan's old capital, and boasts interesting historical buildings, restaurants with ancient recipes, and has both access to the sea and mountains, with everything in between. It is often overlooked by tourists who opt for visiting the larger and more popular cities – Taipei and Kaohsiung. But Tainan has an allure to it like no other city in the country. Here is our recommendations on what to see, eat and do while you're in the culinary and cultural capital of the country.
For more information on food, click this link.
For more information on sightseeing, click this link.
To save money in Tainan, click this link .
*More information on links below
---
1.See More in Tainan- Rent a Scooter!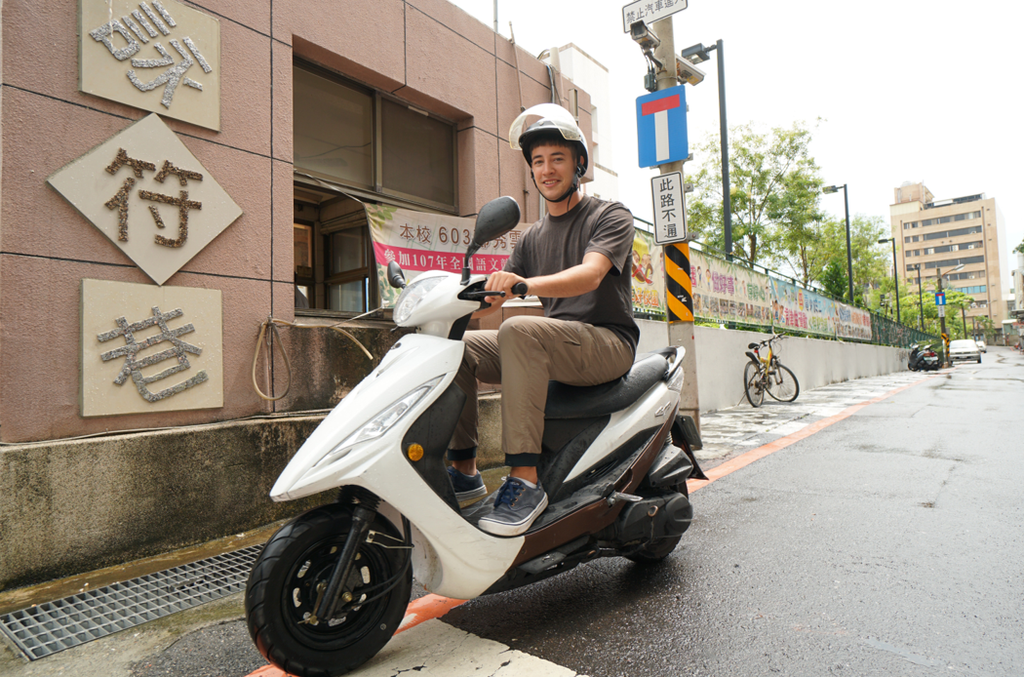 Scooters are the transportation of choice for those in Tainan needing to get around the city. Compared to other cities in Taiwan, Tainan is generally easy and safe to drive a scooter in. The roads aren't very congested and there are tons of traffic lights and signs to lead the way. You'll need an International Drivers License in order to rent one and the typical price is about $400NTD/day (~ $13.00 USD) with a 125cc sized bike. We recommend having prior motorcycle driving experience. There are tons of rental shops surrounding Tainan Station, but here is the one we visited which had great quality scooters and service: 阿⾥巴巴機⾞出租-台南⼆店. English was limited but staff were very helpful!

2.Start your day with a Taiwanese Breakfast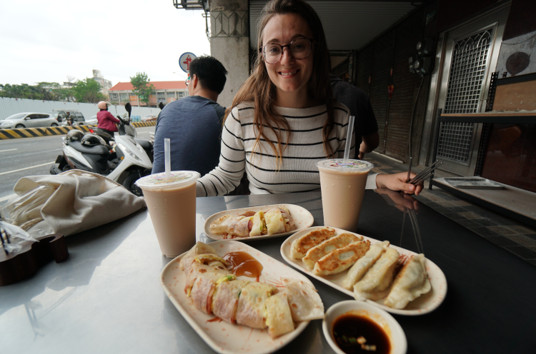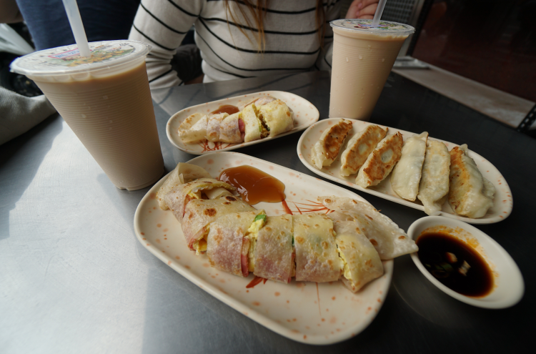 Tainan is home to hundreds of shops offering the unchanged flavors of Taiwanese breakfast. We visited a shop that is a rough 10 minute walk from Tainan Station, called 春⽜豆漿⼤王 (Spring Cow Soy Milk King). This mom and pop shop welcomes guests with warm smiles and provide a FULL English menu. You can select tons of different dumplings, egg rolls, porridge and buns stuffed with meats and vegetables of your choice! We recommend their fried pork dumplings and milk tea. The menu items are extremely affordable and of high quality. A delicious start to the day!
春⽜⾖漿⼤王
No. 176 Chenggong Rd., North District, Tainan City
Tuesday – Sunday: 5:30am – 11:30am

3.Experience local life at a Tainanese Traditional Market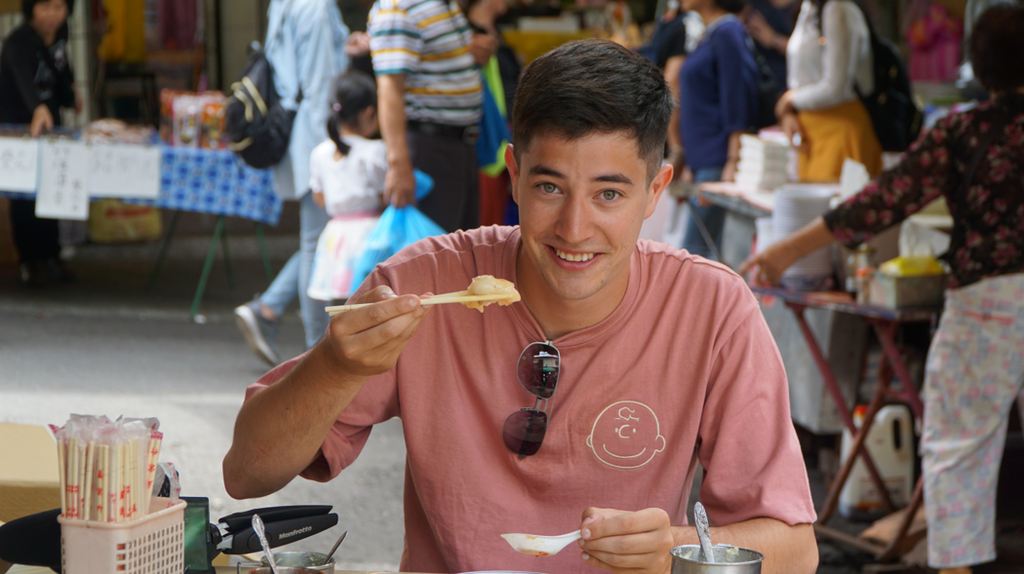 Directly next to the breakfast shop is a traditional morning market (sometimes called a wet market). Come here to get a taste of how Tainan locals live everyday, gathering local, fresh ingredients and shopping for just about anything! The Yamuliao Market (鴨⺟寮市場) is full of everything you could imagine, but come here to try Tainan's famous street foods. You will find stalls selling noodle bowls, a type of rice cake known as "mi gao" (米糕) and deep fried seafood, all al-fresco! Our favourite of all is the Taiwanese classic "bao-wan" which is a pork & shrimp meatball wrapped in glutinous rice ad covered in a thick sweet sauce. Top it with fresh grated garlic and chili sauce for the best flavour combination!
Yamuliao Morning Market (鴨⺟寮市場)
No. 148 Chenggong Rd., North District, Tainan City
Open daily: 4am – 1pm (individual stalls subject to change)

4.Eat one of Tainan's BEST – Braised Pork Rice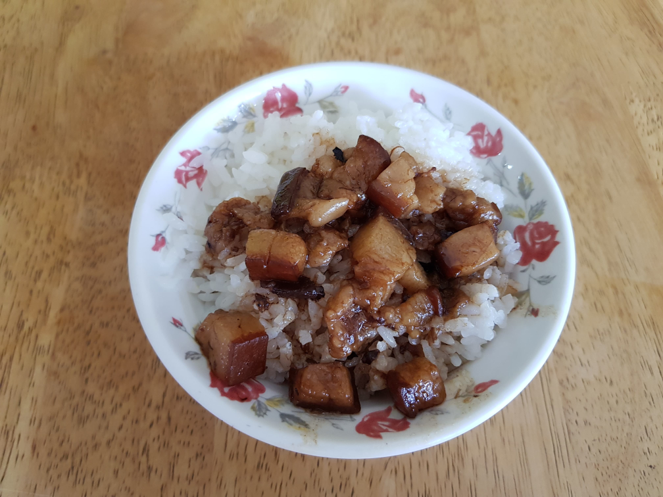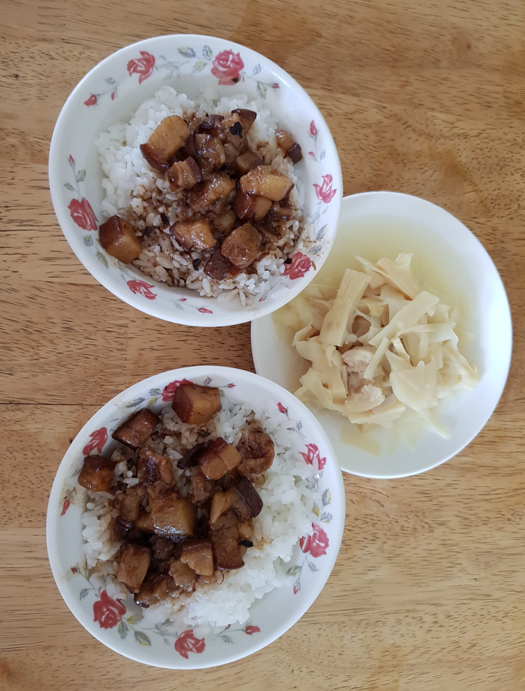 As Tainan is known as the culinary center of Taiwan, it's no surprise that one of Taiwan's most beloved dishes – braised pork rice, is perfectly executed in Tainan. We were recommended by a food-loving friend to check out 阿和肉燥飯 and argued that they serve one of the best bowls of braised pork rice. We would have to agree! This shop focuses on larger chunks of pork fat only, which tastes quite different from pork meat. "Melt in your mouth" is an understatement!

5.Delve into Tainan's History (while you shop!)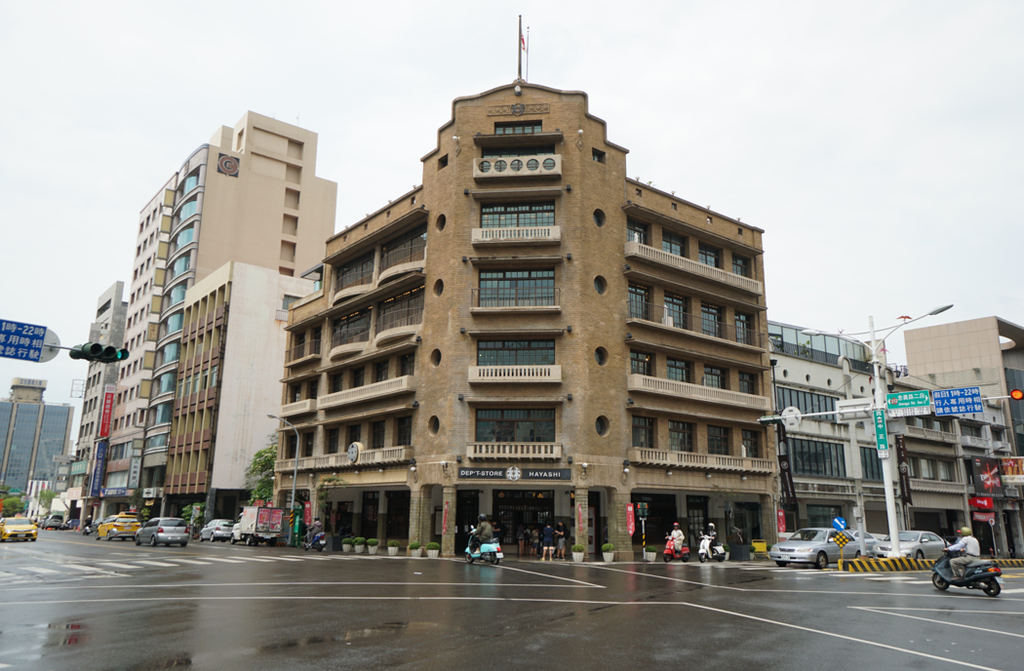 The largest of Tainan's ancient buildings is the Hayashi Department Store, earning its spot in the Top 15 Must-Visit Tainan Attractions. This building was established during the Japanese colonial era, but has since undergone some major changes within. You'll find local products from Tainan and from other areas in Taiwan, showcasing Taiwanese culture and identity. You can still sense the past, however, by taking the elevator to reach the different floors. This elevator still uses a dial, which is an original feature of this historic building! Take a break from eating and driving to pick up some unique Taiwanese souvenirs and learn of Taiwan's history!
Hayashi Department Store
No. 63, Section 2, Zhongyi Rd., East District, Tainan City
Open daily: 10:30am – 9:30pm

6.Head over to Tainan's Coast – Anping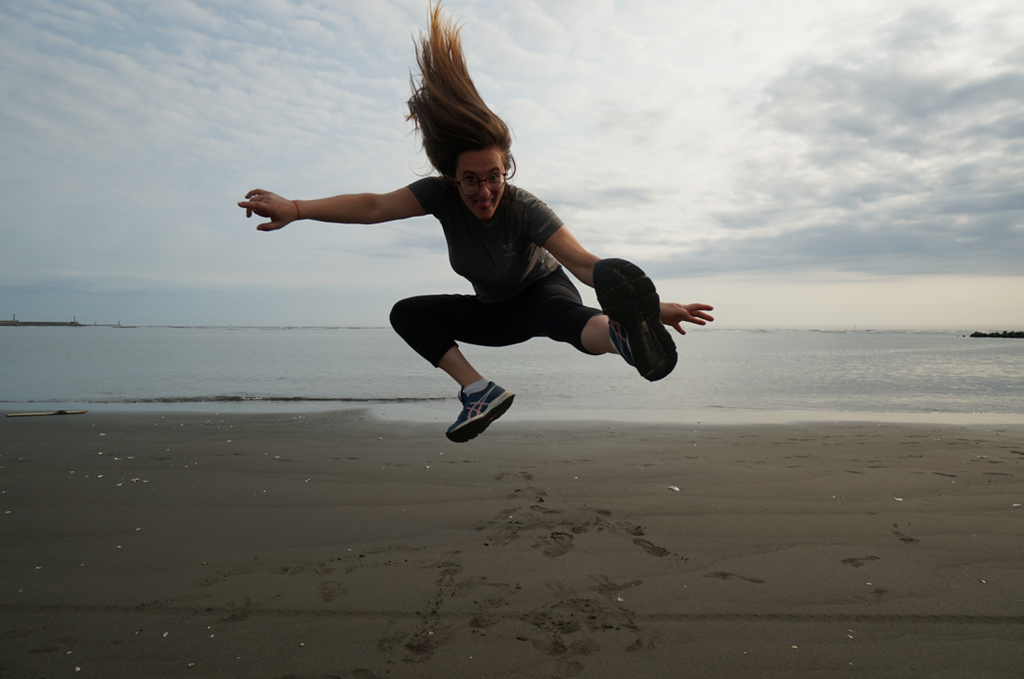 Anping District is like an entire city on its own! Anping's claim to fame is Anping Old Fort, Anping Old Street as well as the beautiful banyan trees that burst out of the Former Tait & Co. Merchant House. Our favorite spot in Anping aside from the typical tourist attractions is the peaceful Qiaotouhaitan Park & Beach (also known as Anping Beach). From strolling along the gentle waves, to exploring the trails that surround the area or even sitting down on the sand to enjoy a book, this beach has it all. Come around sunset, as the sky turns orange and paints a masterpiece against the calm sea. You will NOT be disappointed.
Qiaotouhaitan Park & Beach
Yubin Rd., Anping District, Tainan City
Open 24hrs

7.If beaches aren't your thing, try Anping Canal Cruises
Beaches aren't for everyone, but Anping has more to offer if you want to experience something relaxing and unique during your trip to Tainan. The canal that runs through Anping District connects the port to the center of the city, which was important to Tainan's growth and success when it was established in the 19th century, and is still important today! Take the peaceful cruise while in Tainan for 50 minutes of picturesque views and relaxation, suitable for all ages and families. Enjoy even more peace of mind, you can purchase your electronic cruise ticket online before arriving! Learn more information about Anping Canal Cruises by clicking this link.
⽴驛國際安平遊港遊運河
Anping Fisherman's Wharf on Anyi Rd., Anping District, Tainan City
Visit website for details on hours of operation

8.Catch a religious procession at the nearby temples!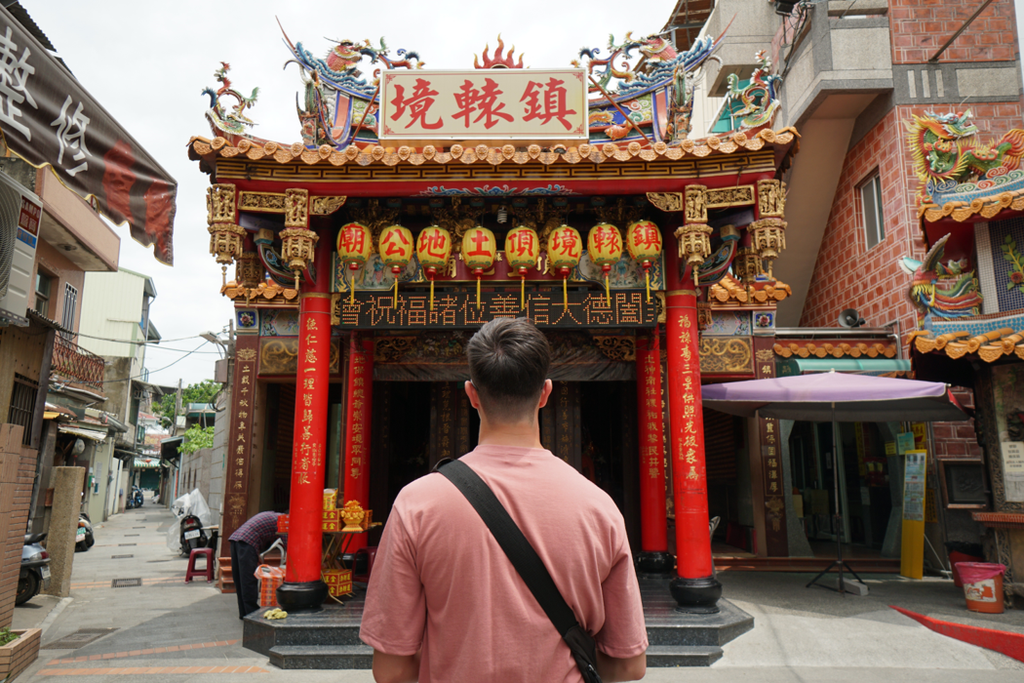 Taiwan is home to many religions and nearly 10,000 (Taoist) temples! That means that all year long, you can catch some type of religious ritual performance, whether it's small or big. We happened to catch a local Mazu procession at the Tainan Grand Mazu Temple, which is very important to not only locals of Tainan, but to many Taiwanese. It was incredible to watch the celebrations! Whether there is an event happening at the Tainan Grand Mazu Temple or not, it is worth paying a visit for its vibrant colors and peaceful location. Everyone is welcome, of course! For more information on Tainan Grand Mazu Temple, click here. For more information on religion and events in Taiwan, click here.

9.End your day trip with Taiwanese contemporary art!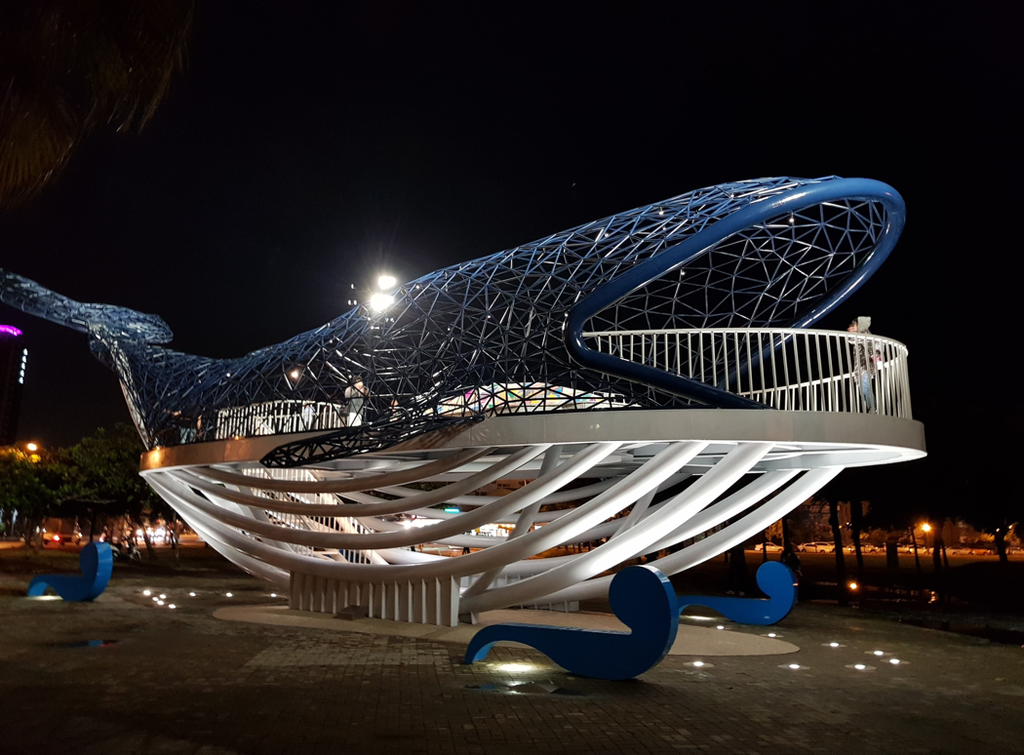 "Greetings from the whale" is what this new attraction is named. The whale sits right along the coastline and at night, lights up, creating the perfect backdrop for a photo! You'll find families, couples, friends and even solo travellers coming to catch a glimpse of the whale. What you may not know is that the piece was designed by Taiwanese artist, Yang Shih-Yi. End your day of eating, exploring and living the Tainan lifestyle with a visit to the "big fish". You can learn more about the art piece and attraction
by clicking here
.
Greetings from the Whale (Anping Harborside Park)
No. 404, Anyi Rd., Anping District, Tainan City
Open 24hrs
Tainan is a place where the food, history and culture come together to set the city apart from all the other cities in Taiwan. We believe it should never be overlooked when exploring Taiwan. We hope this itinerary helps you enjoy Tainan to its fullest! Happy eating. Watch my vlog for more travel information and great food in Tainan happy exploring!