:::
Anchor
Little Things about Anping Old Street

Information
Day 1 Days
Season All Seasons
Category Tainan Walking Tour、Culture and History
Introduction
Anping Old Street was the first street built by Dutch people in Anping. It is also called "Taiwan's first street" or "Yanping Old Street." At the time, the Dutch planned three east-west streets in Anping: Wide Street (now Xiaozhong Street), New Street (now Yanping Street), and Narrow Street (now Zhongxing Street). It was a grid street plan. When strolling on Anping Old Street, you will see the talisman, Sword Lion, as well as Western-style shops and temples, which are all relics of more than 300 years. Tourists are invited to come to Anping street to experience Anping's past glory and try traditional delicacies such as Anping's shrimp chip, beef soup, and oyster fritter.
Tour Routes
:Anping Visitor Information Center→Guanyin Street→Anping Guanying Temple→Sword-Lion Square→Shangheng Street→New Street→Pingsheng Road→Wide Street→Narrow Street→Sword-Lion Alley→Anping Oyster Shell Cement Kiln Museum→San Ling Temple→Pot Alley→Bei Street→Rouge Alley→Anping Haishan Hostel→Anping Local Cultural Center→Jasmine Alley→Intersection of Yanping Street and Gubao Street
Guanyin Street and Anping Guanying Temple
Guanyin Street was named after the Guanying Temple. Guanying Temple is one of the four public temples in Anping. The resplendently golden appearance is the most impressive feature of the Temple. It has protected the locals for hundreds of years with its overarching benevolence. When walking on the Guanying street, you will see Sanheyuan (a type of courtyard) and stone walls made of coral reefs. There are also traditional dishes and specialty foods. It is definitely a place worth visiting.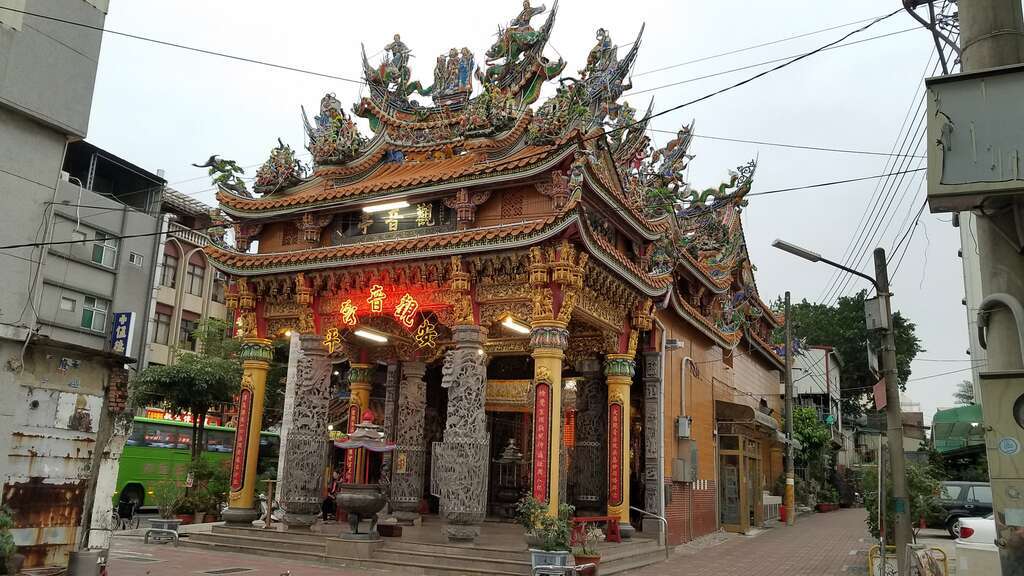 Sword-Lion Square
Sword-Lion Square is Anping Cultural and Creative Park. With Anping's talisman "sword lion" as the theme, the Park features several parts: "theme hall," "hall of folk games" and "hall of holding fans," introducing sword lion and the history and culture of Anping. There are also traditional Taiwanese snacks and delicacies. Tourists can experience the local culture in the park.
Opening Hours:
Weekdays: 10:00-18:30
Weekends and holidays: 10:00-20:00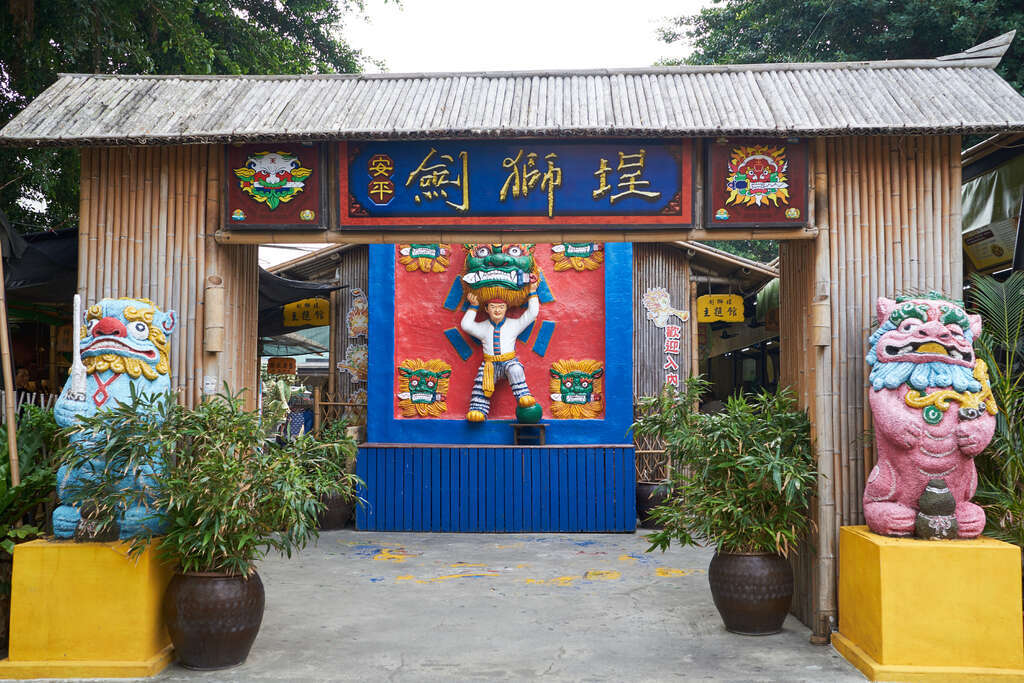 Wide Street, New Street, and Narrow Street
Wide Street, New Street, and Narrow Street are three east-west old streets built in Zeelandia during the Dutch colonial period. Back then, the name Wide Street referred to the width of the street, which was two to three meters. During the Qing dynasty, local soldiers and civilians of Anping provided great assistance for the Dynasty in quelling the Zhu Yiqui uprising. As a result, the Anping town was renamed Xiaozhong (loyalty) Village, and Wide Street was renamed Xiaozhong Street. The street name has continued to be used till now.
Narrow street, now called Zhongxing Street, was once paved with bricks. Therefore, people in Anping nicknamed the street "Brick Street." New Street is now the bustling Yanping Street. It received its name because it was constructed after Wide Street, Narrow Street, and Bei Street. Also, the street was paved with granite, becoming a flat and easy-to-walk "Slate Street." During the Qing dynasty and Japanese colonial period, it was Anping's prosperous area, and thus was also called "City Street."
Sword-Lion Alley
Sword-Lion Alley is located at Lane 6, Zhongxing Street. The walls here are decorated with sword lions and flowers. Each sword lion is accompanied by a small flower, creating an amiable atmosphere. It is a street enriched with cultural elements.
Anping Oyster Shell Cement Kiln Museum
During the Dutch colonial period, there was already a tabby concrete industry. Tabby concrete (made of oyster shells mixed with other materials) was a necessary material for building ships and houses. The kilns were important for burning oyster shells. A kiln from the past is located right next to the museum and was declared a municipal historic landmark by Tainan City; it is also the only oyster shell cement Kiln that is kept intact. Tourists are invited to visit the museum to learn about tabby concrete and its applications.
Opening Hours:
Tuesday - Sunday: 08:30-17:30
Closed on Mondays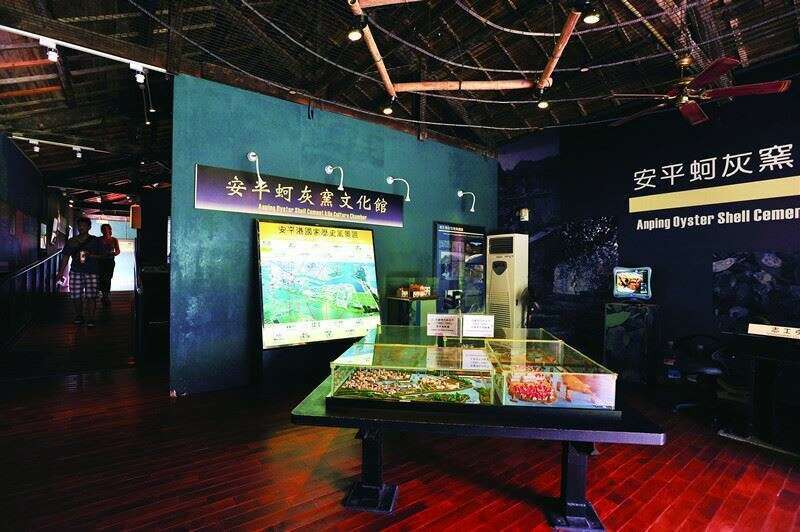 Pot Alley
Pot Alley is located at No. 15, Lane 121, Anbei Road. Multiple kinds of ceramic pots were excavated in Anping, and thus these ceramic pots are called Anping pots. In the Pot Alley, you can see colorful jars on the walls of houses. Anping's idioms can be found inscribed on the pots, highlighting the local characteristics of Anping. The alley is worth visiting for tourists.
Rouge Alley and Jasmine Alley
Rouge Alley & Jasmine Alley are two alleys renovated by local residents. The rustic brick buildings and green vegetation create a soothing atmosphere. Tourists are invited to enter the alleys and experience the tranquility of Anping.
Anping Haishan Hostel
Haishan hostel used to be the residence of officials and soldiers of the Qing dynasty. During the Japanese colonial period, it was transformed into a civilian house. It is now a municipal historic landmark in Tainan City. Haishan hostel is currently the largest old house in Anping. It is a traditional Min-style building with a rustic rooftop and windows. There are also Anping sword lions in different forms. It is an attraction you must not miss when visiting all the historic landmarks in Anping.
Opening Hours:
Tuesday - Sunday: 09:00-17:00
Closed on Mondays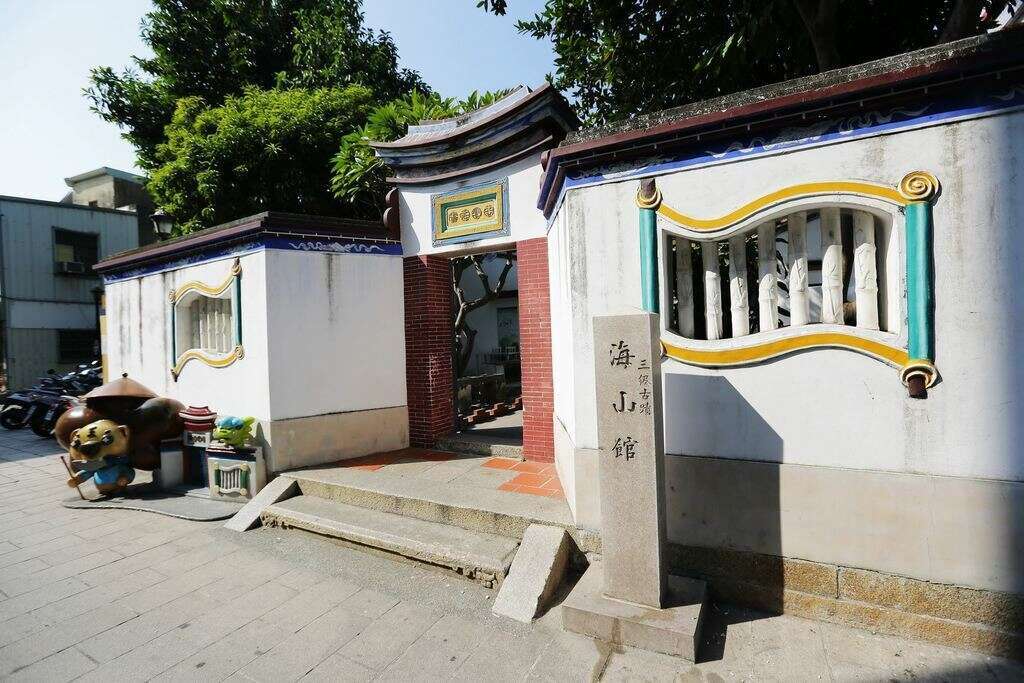 Anping Local Cultural Center
Anping Local Cultural Center was built during the Japanese colonial period. It is a Japanese-style old house. In the past, it was used as the dormitory for elementary school principals. Now, it is used as an exhibition hall, occasionally displaying various types of artworks and holding creative cultural activities to promote the local culture in Anping.
Opening Hours:
Tuesday - Friday: 10:00-12:00 & 14:00-18:00
Saturday - Sunday: 10:00-18:00
Closed on Mondays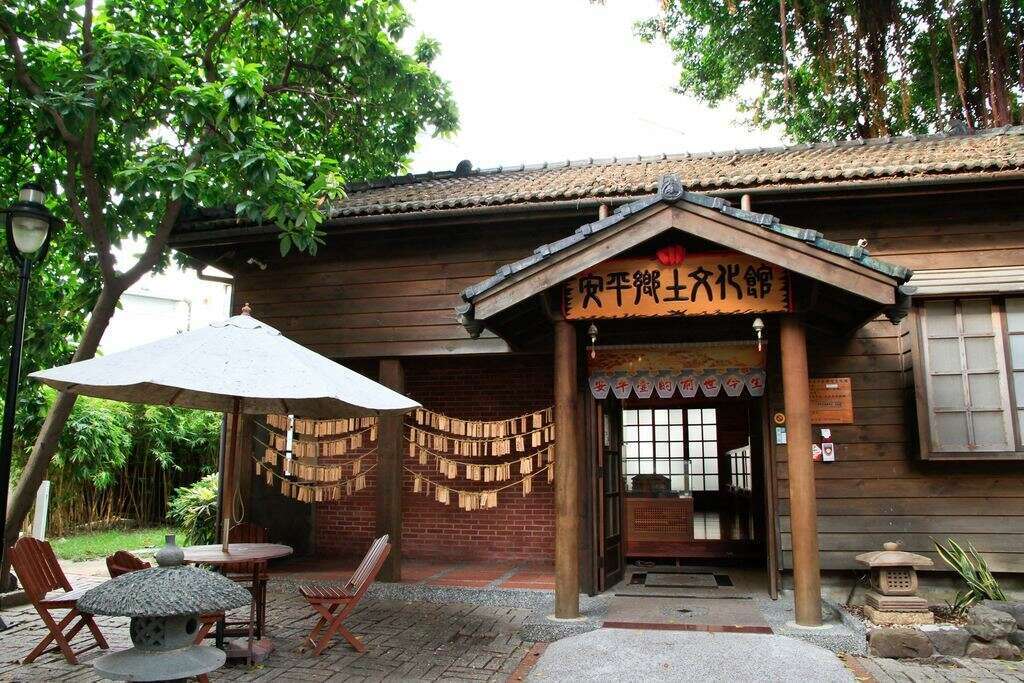 👉
Download Brochures
👉
Recommendations of English-speaking tour guides in Tainan